Several projects I have worked on are for a proof of concept to present to shareholders. These are few that were created for that purpose, some elements where implemented in final production as well.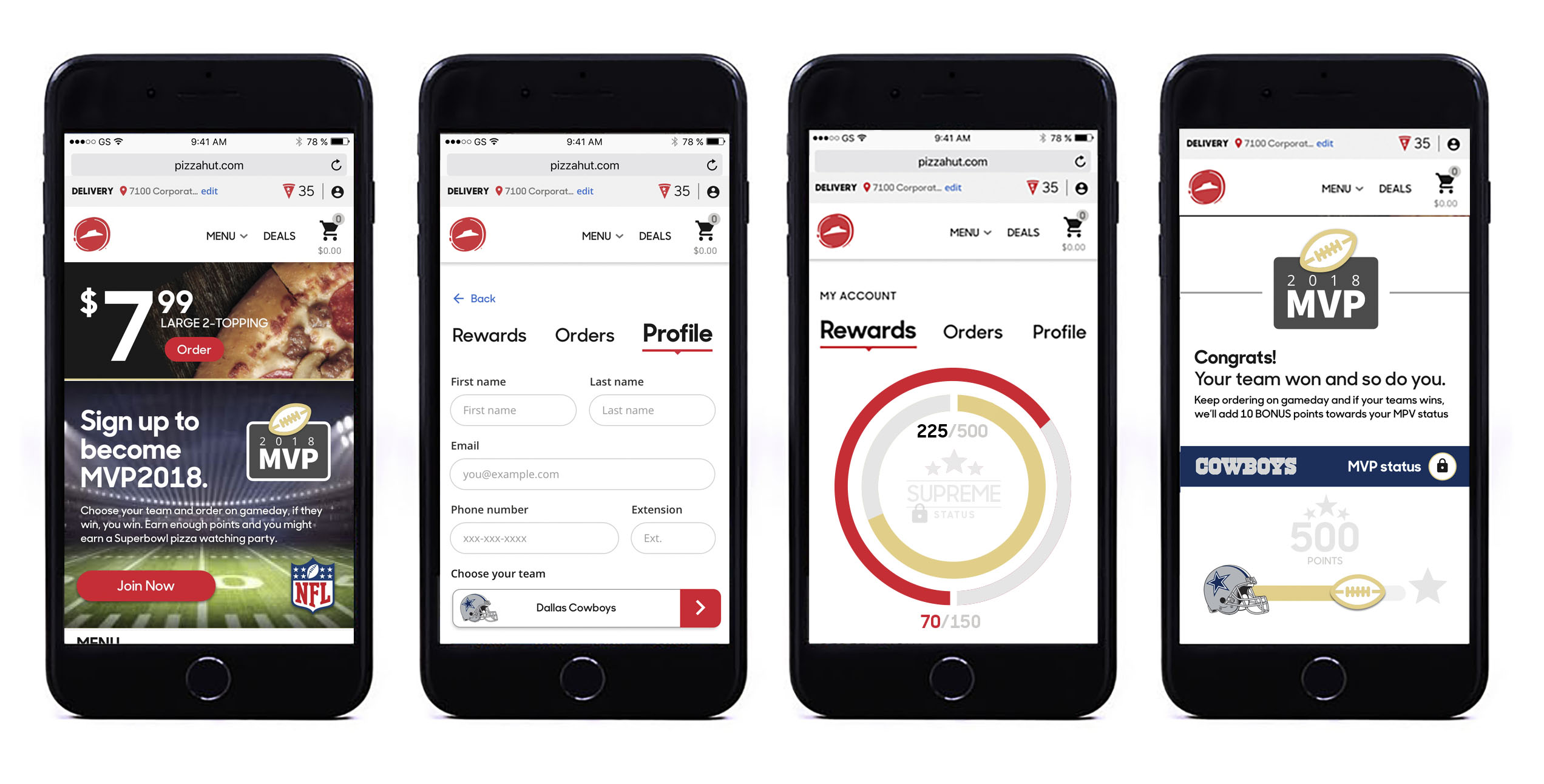 Pizza Hut is in process of launching a new more robust version of their rewards program for users to score points for redeemable products. With that redesign came an overhaul of the website for mobile and desktop. Additionally, the rewards portion added a tiered system to allow members to "level up" for added value.
With the announcement of the partnership with the NFL, I created a overlay concept for the Supreme Rewards by allowing users to choose their favorite NFL team and thus add bonus points for every game won when items are ordered on game day with the ultimate road leading to a Super Bowl Pizza Party. After the season is over, the site would default back to Supreme level.
There was also the opportunity to work on visualization enhancements for the rewards counter.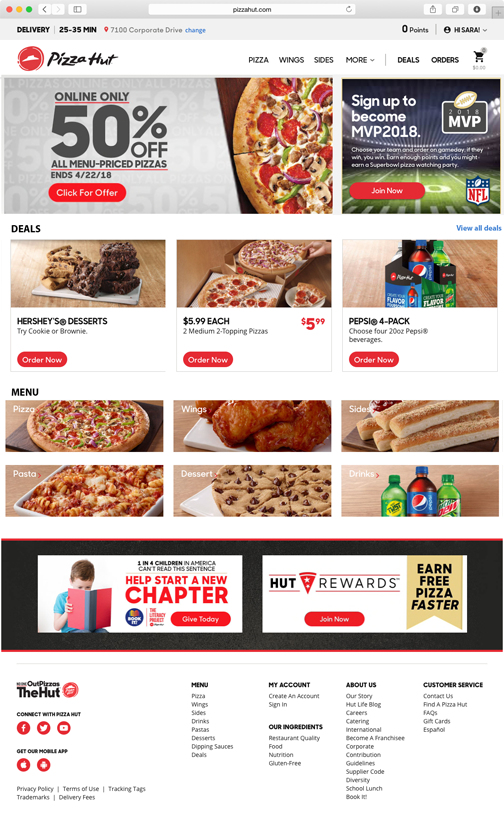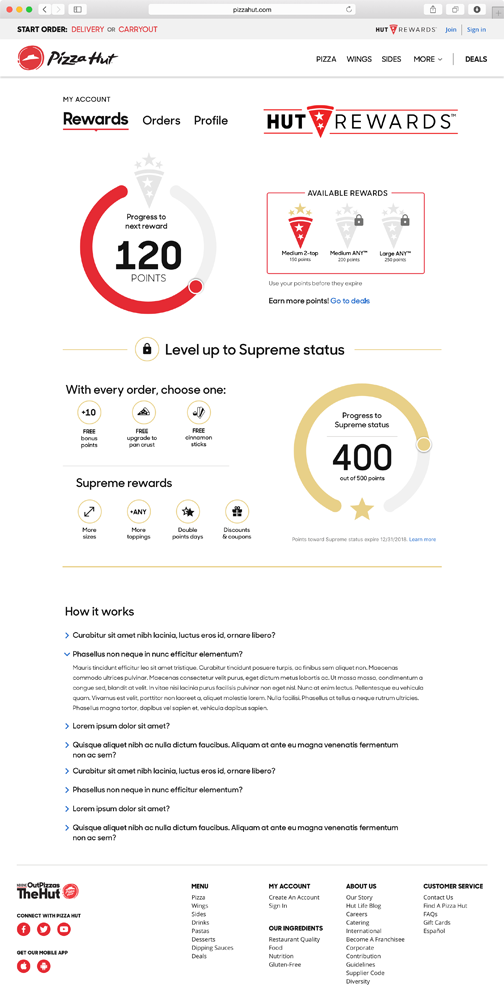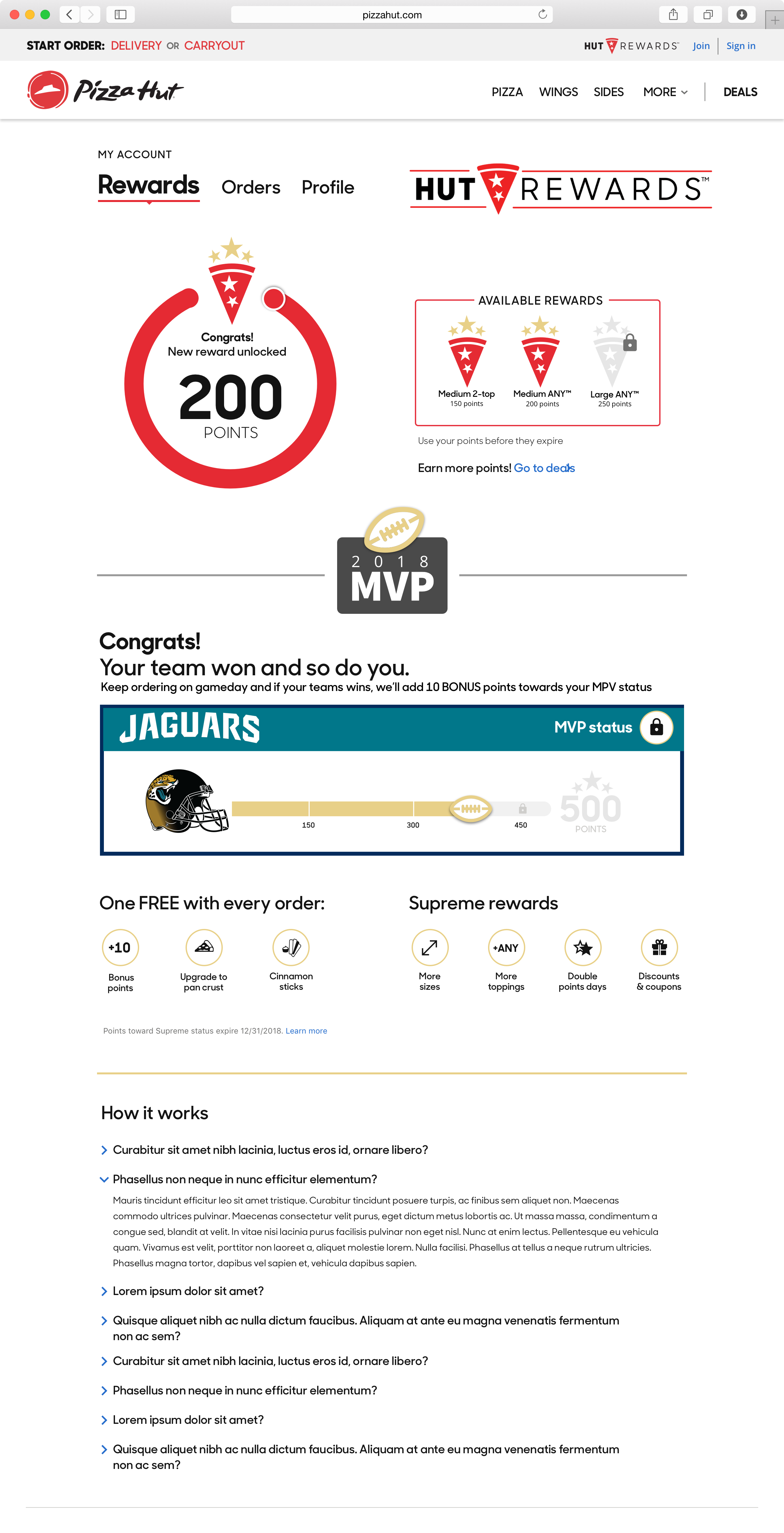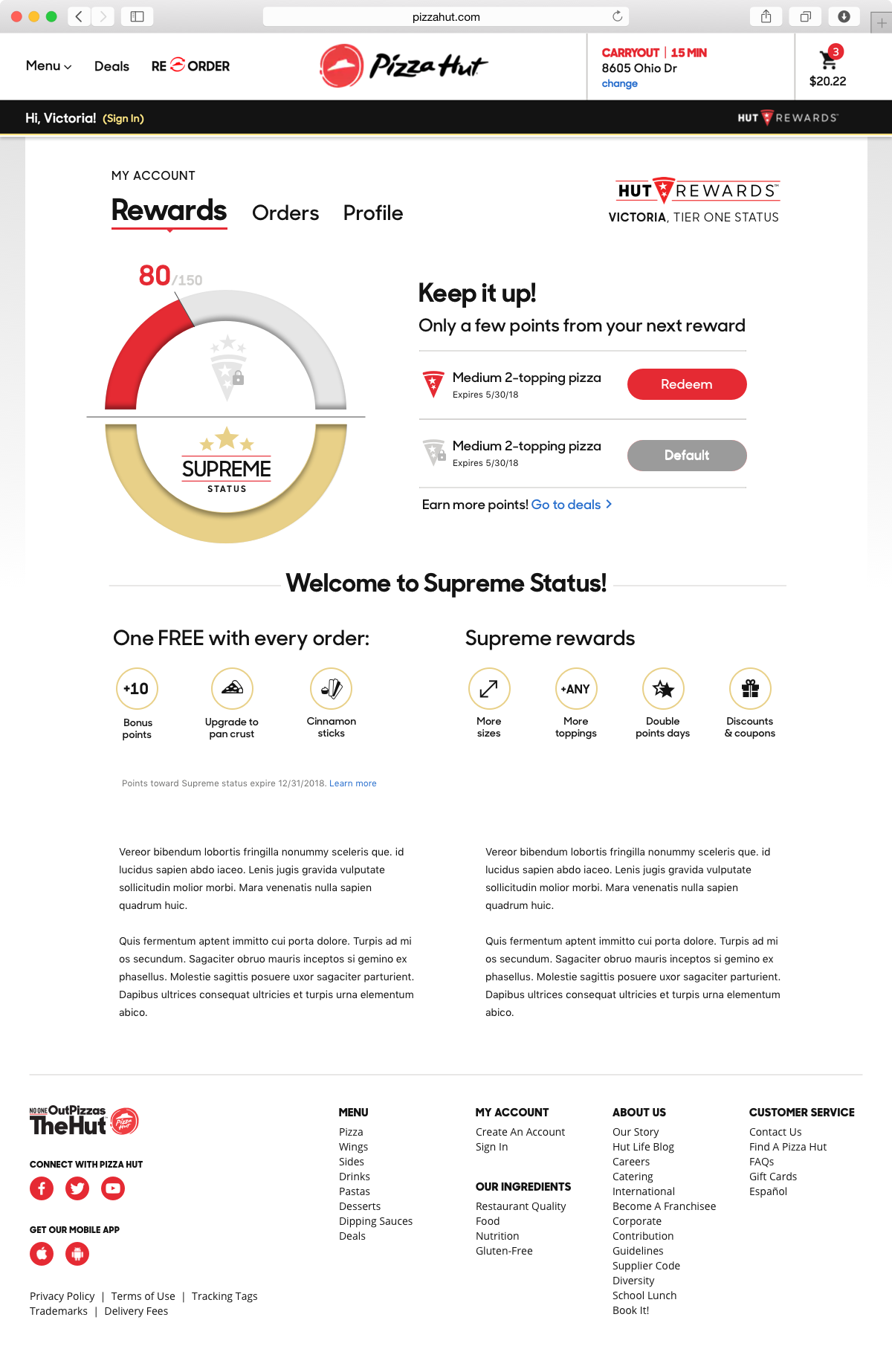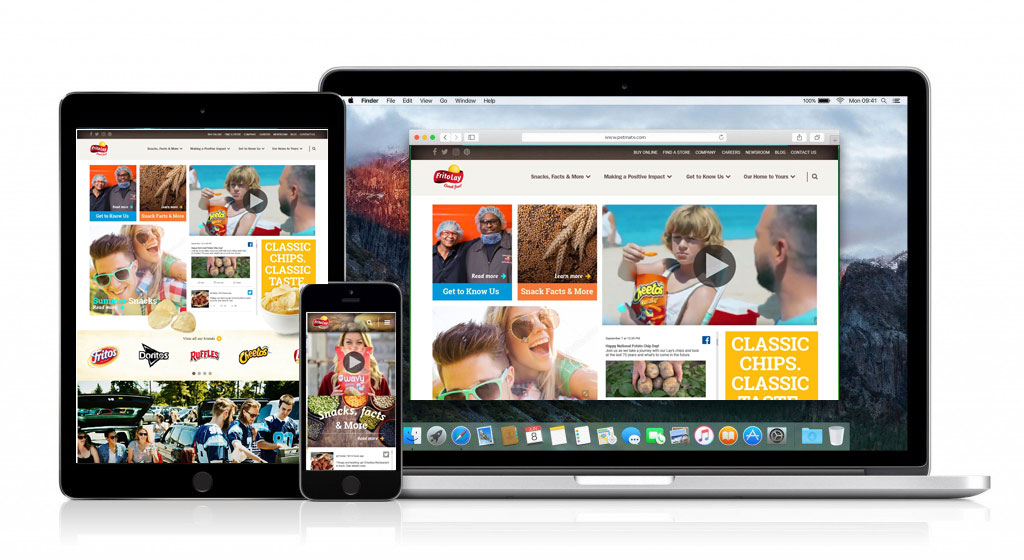 Frito-Lay is working on a site wide refresh to focus more on being a leader in the snack category and go back to the roots of being a "fun" brand. Phase 1 involves a re-work of the homepage to bring fun stories and integrate the social component. With a total site redesign as phase 2, these comps set the stage for whats to come next with user first focused design on desktop and mobile. I worked on the lo/hi-fi prototypes and overall design and concepts by focusing on what makes the brand a leader in the snack industry.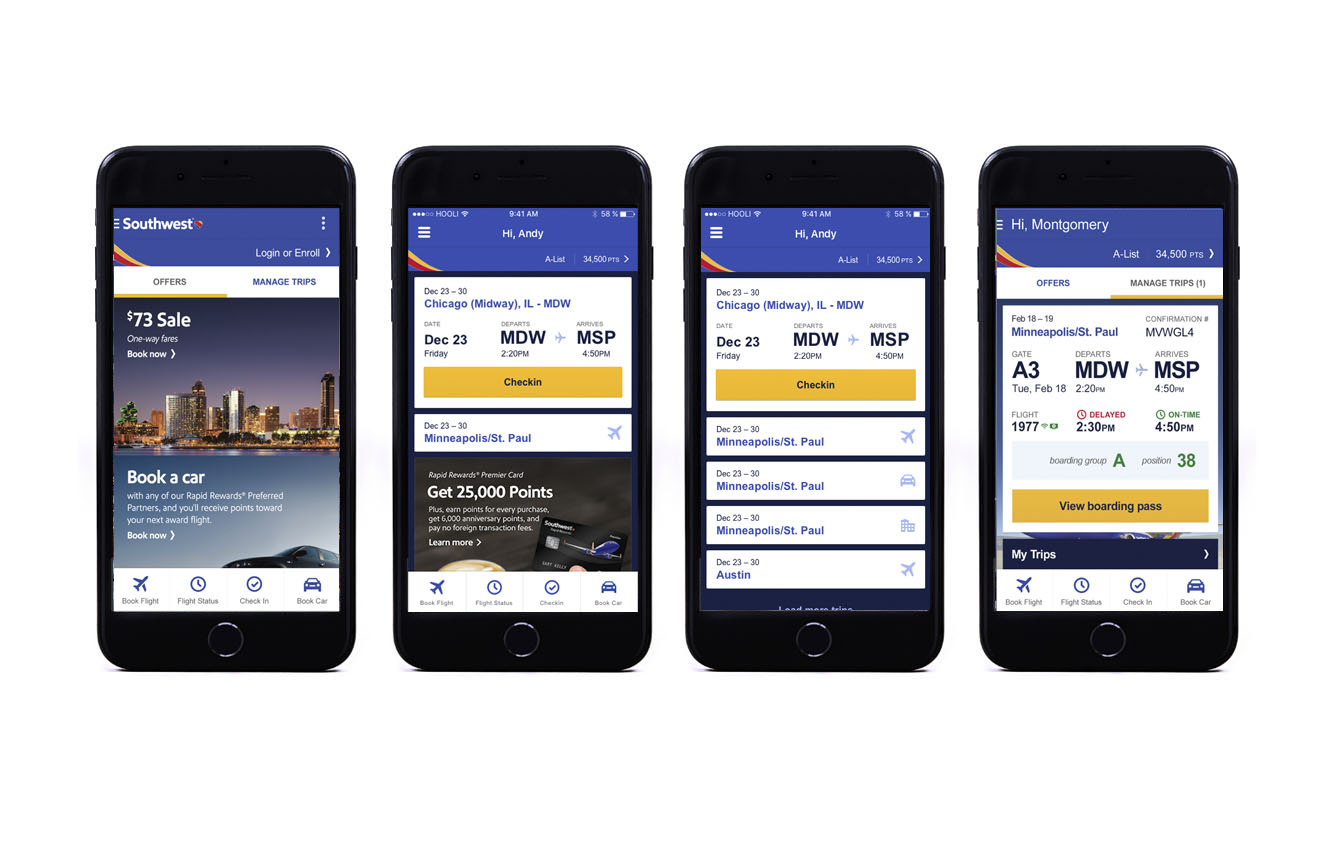 Southwest Airlines had recently launched a large scale travel app. The task was to take another look at the user experience and see if there was a way to streamline the travel process while adding that personal touch that customers have come to expect from such an iconic brand.
One solution was to add a floating action button to make it easier for users to navigate quickly using a quick link approach for the tasks needed the most in airline travel.
For an added touch of customization during their journey, adding dynamically created content will showcase photography & imagery that represents the trip they are about to take, or even as an up sale tool to promote offers on trips they have taken in the past.